on selective activism
looking at you, white celebs and influencers (also, fuck Lana Del Rey)
Hi, I'm back. And I have a lot to say. I hope you'll welcome the unfamiliar, urgent tone of this newsletter and read on. I'll be sure to add the recs you really come here for at the end.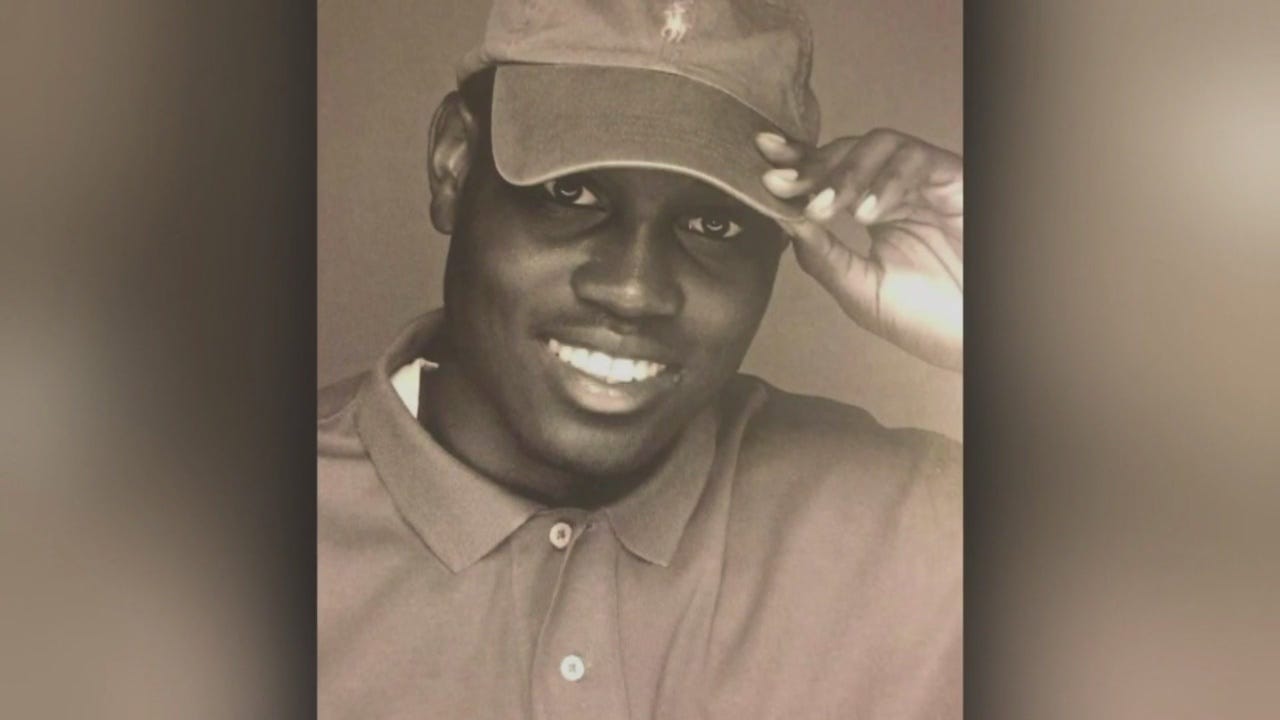 A few days after I sent out my last newsletter, Americans all over were spreading a new hashtag across their social media platforms: #RunWithMaud. The hashtag originated as a way to celebrate the life of recently murdered 25-year old Ahmaud Arbery on what would have been his 26th birthday. He was shot and killed by two white supremacists as he was jogging near his home in Brunswick, Georgia. His killers are Gregory McMichael, a former police officer and retired investigator for the DA's office, and his son Travis. I'm sure you can see how that would complicate ensuring an accurate investigation. Yet, after the major public outcry, both Gregory and Travis McMichael have been arrested.
I was surprised to see this young man's photo shared so widely across social media from people I follow for a couple of reasons: 1) He had been murdered months prior to the hashtag spreading, and it was news then yet hardly anyone was posting about it, and 2) Many people I saw sharing their "support" to #RunWithMaud had never posted anything about racism in any form, or police brutality, or really anything that didn't affect their own personal lives. For example, two white food and fitness bloggers I follow were both using the hashtag on their morning runs — that they already post every day, sans hashtag. Considering "politics" were never shared on either of their accounts prior to this day, at least from my viewing over the last two years following them both, their use of the hashtag seemed disingenuous. In fact, it actually seemed like they were using this hashtag to gain more visibility on Instagram. I don't believe these women are racist. If I did, I would never have followed them. I also don't expect them to post about politics and news or anything other than food, which is why it was surprising to see them suddenly get involved. It's because they weren't really getting involved — they found a hashtag that fit into their daily posting schedules and used it to their advantage. They stood to benefit from using the hashtag. I haven't seen them post anything about Ahmaud Arbery since, or anything about police brutality or racism. And why would they? It doesn't fit their "brand." The hashtag #RunWithMaud currently has 58,150 posts on Instagram, and there are plenty that don't have anything to do with Ahmaud Arbery. This is just one problem with reducing black lives to hashtags.
Plenty of white celebrities were sharing Ahmaud's photo as well and using the hashtag on Twitter and Instagram. Again, people who almost never post about racism or police brutality or black people being murdered. I figured, maybe it's because everyone is just home and on their phones now because of the pandemic, so they're being forced to be made aware. But that's a shitty excuse. People have always been aware. They've just chosen to not speak up. And I hate when someone unlikely does speak up, and people applaud them for "being brave" by taking a stand against the murder of innocent black people. People truly believe it is brave to stand for justice, when it could cost you fans or followers, as if it's okay to exist in a world where there are so many people who believe black lives don't matter and believe that so much, they are willing to stop supporting their favorite celebrities if they oppose that belief.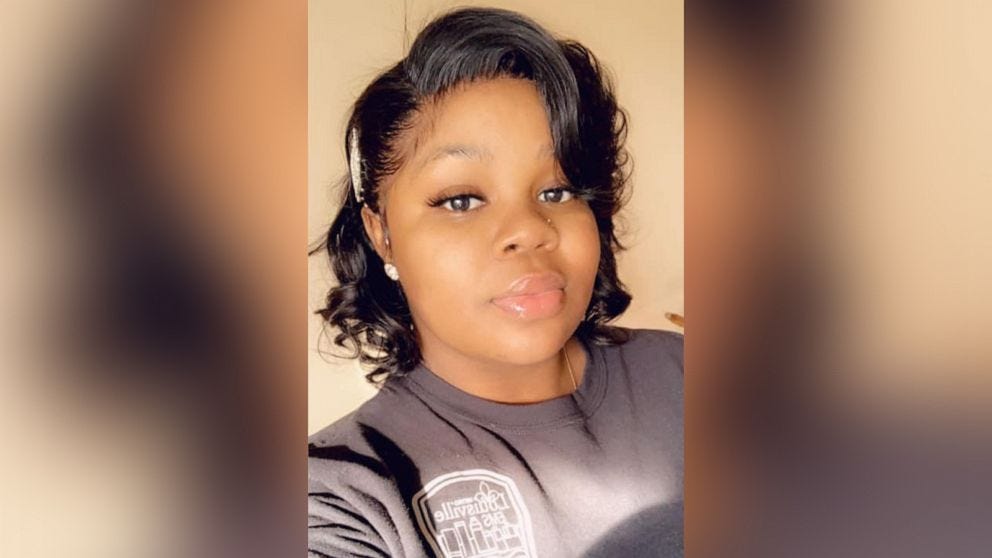 About a month after the killing of Ahmaud Arbery, a black woman was murdered in her own home by the police in Louisville, Kentucky. Breonna Taylor, a 26-year old emergency-room technician was asleep in her bed with her boyfriend when three plainclothes police officers broke in to her home with a no-knock warrant. Her boyfriend, Kenneth Walker, was sleeping next to her, and became aware of the intrusion. He armed himself (he has a license to carry) and shot at the officers he believed were intruders, who responded by firing more than 20 bullets back, at least 8 of them striking and killing Breonna Taylor. (We've seen this before, in 2019, when Atianna Jefferson was shot and killed by a police officer who believed she was an intruder in her own home.) Walker was arrested for attempted murder (he shot an officer in the leg in self-defense) but prosecutors have since dropped the charges. Currently, The Courier Journal is suing the Louisville Metro Police Department as they seek access to the guarded investigative file of Breonna Taylor's murder. No white celebrities were posting about Breonna Taylor seeking justice, then or now. No influencers were posting about her. Surprise. Without a cute hashtag that fits into their daily lives, they have no reason to bring awareness to police brutality and the murder of innocent black people.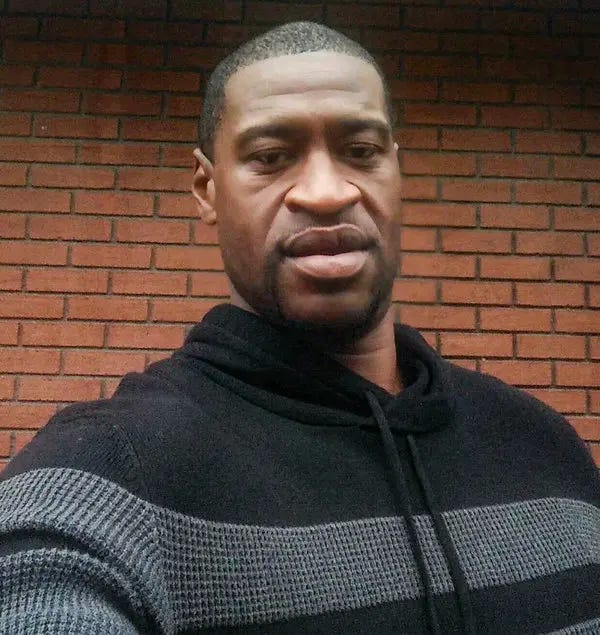 Today, another story about a black man killed is sweeping social media, but still, there's no cute hashtag yet for the white celebrities and influencers to use. George Floyd was murdered by a police officer in Minneapolis on May 25th, when the officer used excessive force to pin Floyd down, his knee on his neck, cutting off his oxygen. In a ten-minute video taken by a bystander, Floyd is heard telling the officers, "I can't breathe." We've heard that before in 2014 when Eric Garner was murdered by the NYPD, choked to death. Supporters of the NYPD mocked his dying words with t-shirts and hoodies saying "I CAN BREATHE." The officer who had his knee on Floyd's neck, Derek Chauvin, has reportedly murdered before, according to Minneapolis' Star Tribune. Another officer involved in the incident, Tou Thao, also has a history of using excessive force. There is no excuse for the murder of George Floyd. There is no reason that excessive force should have been used, and it's unacceptable that none of the other three officers present stopped their colleague when it was clear that he was cutting off Floyd's oxygen. The way all the officers present behaved shows that this is just another day to them, this incident not extraordinary. According to the linked article, "Minneapolis police kill black people at a rate of 13 times more than white people." The police are a deadly force. *(Also, to those who are sharing the photo of the officer with his knee on Floyd's neck, please refrain. We know he was murdered. We don't need to watch it happen. We've seen it too many times before.) People marched in protest of Floyd's murder in Minneapolis yesterday (5/26/20) and were met by police in riot gear, who shot rubber bullets and sprayed tear gas at them. Funny how that didn't happen to any of the white people protesting the pandemic and lockdown, huh?
Here in New York City, a man narrowly escaped police brutality this week when a violently racist white woman called the police on him at Central Park. Christian Cooper, an avid birder, was in the Ramble bird habitat on Tuesday morning when Amy Cooper brought her dog to the area, off the leash which is strictly prohibited. Christian asked her to leash her dog and she refused. She quickly turned evil and told Christian that she was going to call the police and tell them that "an African-American man is threatening my life" (he never threatened her), then proceeded to call the police and with great malice in her voice, screamed that she was being threatened by an African-American man, begging them to send cops, all while dragging her dog around by his collar and choking him, causing him to yelp in pain. Amy Cooper knew exactly what she was doing when she called the police. She was weaponizing her whiteness and she knew that her actions could have fatal consequences. She didn't care. She has since had her dog taken back from the rescue she got it from and been fired from her job, as well as banned from Central Park. Good. It's what she deserves. Luckily, Christian Cooper was not confronted by police that day and is doing fine. But he could have been arrested, assaulted, or killed and Amy Cooper knew that when she called the police, trying to put his safety at risk.
This article on City Lab digs into the very real issue of white policing of public, green spaces. In the midst of this pandemic, public, green spaces like Central Park, Prospect Park, and other parks are all we have. Yet, black people still have to fear going out and getting fresh air because of the probability of an encounter with someone like Amy Cooper, or with the police themselves. As of May 8, the NYPD had arrested 40 people in violation of social distancing regulations. 35 of the 40 were black.
As a white woman, I am afforded the privilege of not being afraid of the police. In fact, there have been instances where, coming home alone late at night on the subway, or walking alone in the dark, I saw police officers and actually felt *safer*. Everyone should feel safer when the police are present — they are supposed to protect and serve everyone and prioritize the safety of the public. But black people don't get to feel this safety. If they are alone at night and an officer is nearby, they're more likely to feel afraid that they'll get harassed for doing absolutely nothing. I can listen to my friends' stories and strangers' stories about their encounters and feel enraged, but I can never know firsthand what that fear is like. What I can do is not abuse my power and involve the police in situations they don't need to be in. I can also continue to see the police for what they have proven themselves to be time and time again - murderers. I know this offends a lot of people who have family members on the force, but if you know in your heart that your beloved would never murder someone or use excessive force without reason, then why get upset and defensive over people being upset that there are plenty of police who do abuse their power and murder innocent people?
I purposely did not include information about why the police broke into Breonna Taylor's home to kill her or why they murdered George Floyd, (or Atianna Jefferson or Eric Garner) because there was no good reason to murder any of them. If you would like to look into it yourself, I'm sure you'd find yourself appalled.

In less threatening news, what the fuck is wrong with Lana Del Rey? This bitch has lost her damn mind and gone full white Long Island racist. She went off an uncalled for, unhinged rant on Instagram, comparing herself to a number of diverse woman artists and asking why she can't make her music about love when these other women are making songs about "wearing no clothes, fucking, cheating" — bitch?? No one ever stopped Lana Del Rey from making her music. And her music and success has nothing to do with the music or success of Kehlani, Nicki Minaj, Beyonce, or any of the other women she mentioned. It was so exhausting to read, reeking of racism and jealousy, and internalized misogyny, and she is truly out of her mind. The whole post was loaded with coded language about how she is a "fragile" and "delicate" woman. Over at Wear Your Voice Mag, writer Clarkisha Kent broke down some translations of the coded language Lana used. Humorous as it was, it was also completely accurate. I highly recommend reading it if for some reason, you saw Lana's initial post and thought there was nothing wrong with it. She doubled down on her post after backlash, defending herself in another rant, as well as some comments on the original post and then posted a video going even deeper into the hole she's dug and I am NOT WATCHING THAT SHIT, but reportedly, in the video, she compares herself to yet another black woman, FKA Twigs, and asks why FKA Twigs (a trained dancer) is considered an artist on the pole while she isn't. I don't even know what to say to that. She is desperate to feel discriminated against and cannot seem to make her points without pitting herself against black women. White women friends of mine who were liking her posts, please recognize that when a white woman talks about being "fragile and delicate" in comparison to black women, what she means is that she is a perfect little woman, and black women are tough, rough, hard by comparison. Also, this all seems to be in promotion of her new album and poetry books coming out?? Yet, for someone who can't seem to shut the fuck up, keeps posting racist shit and vehemently denying that she is racist, she hasn't said anything about Amy Cooper's antics or George Floyd's murder. Wonder why.
Anyway, I lied. No recs in this newsletter. They don't belong. I'm just tired. Tired of watching the police and white supremacists take black lives for no reason. Tired of white women weaponizing their whiteness. Tired of people defending the police. And if I'm this tired, I can't imagine how any single black person feels.
I don't think it's unfair to expect that people use their platforms for good and spread awareness. I think it is unfair that white celebrities and influencers are using hashtags that represent stolen black lives to their advantage, and then never posting anything remotely similar again. I don't think it's too much to ask that when white celebs and influencers actually *do* post about these brutal murders and racist incidents, that they use very clear language. They can learn from John Boyega. Let's call it what is: racism.
I implore my readers to hold themselves and others more accountable for the ways that they weaponize their whiteness and the roles they play in upholding these systems that have always been on their side and against black people and their safety.
Don't let these white celebrities get away with doing the bare minimum. Call them out.